Valarie Jenkins/ Discraft Signature GRIPeq Bag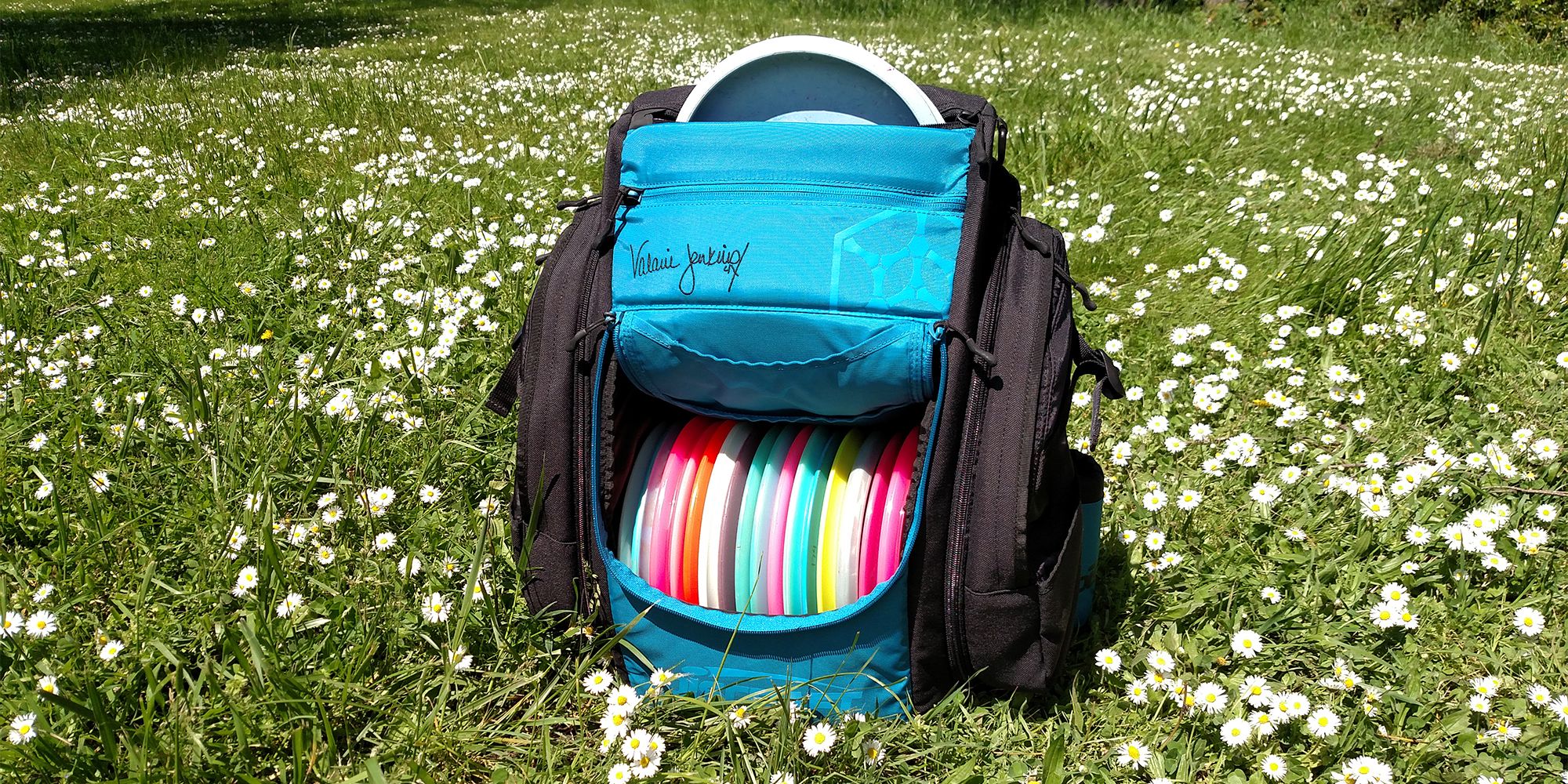 I am happy to announce these beautiful Valarie Jenkins Signature Edition GRIPeq disc golf bags in collaboration with Discraft!
From www.grip-eq.com: "The GRIPeq Valarie Jenkins Signature Edition© disc golf bag features a large 18-Disc capacity main compartment, adjustable height 2 Disc Quick Pull© top pocket, NEW expandable volume side storage pockets, integrated Up-Standing© structure, and generously padded ergonomic shoulder harness.
This Valar
ie Jenkins Signature Edition© is built for everyone from the casual to serious player and touring pro carrying on everything for tournament travel, or home course rounds.
Designed by Grip EQ in the USA, Guaranteed for life"
Purchase a Valarie Jenkins GRIPeq Signature Bag and get a bonus Valarie Jenkins Tour Series Z Thrasher included!